Thank you for showing an interest in donating to the
Ponyville.net: Friendship is AllTalk
community! All donations are applied directly towards hosting and maintenance costs for our servers. Every contribution helps and we are grateful for your continued support.
DONOR BOSSES

* JavaScript must be enabled! *
Disabling scripts on this page could interfere with our ability to process your SteamID.
Information about you:
SteamID / Community ID / Profile URL:

Do you accept this agreement?


What do you get for donating?
Reserved slots on our servers.
Join even when the server is full.
Immunity during humiliation.
Nobody can kill you at round end.
Donor image at round start/end.
Get a floating Dashy above your head.
Donor chat tag and color.
You'll be "20% Cooler" when you type!
Donor sprite trails.
Leave behind a rainbow and more!
Play more sounds.
Play 10 sounds per round.
Enhanced forum privileges.
Enjoy less gallery/chat restrictions.
Donor Boss access in VSP.
Play as bosses exclusive to Donors.
Companion Boss access in VSP.
Access bosses that are locked/random.
...and much more to come!
DONOR TRAILS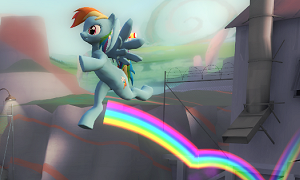 Donors can type /trails on any of our servers to choose from a wide variety of sprites that will follow their character. You're even able to set the attachment point (head, feet, etc.). Trail settings will be saved between individual classes and servers.